Kompas Camping Nieuwpoort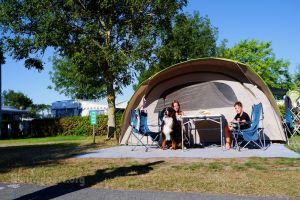 Kompas Camping Nieuwpoort is a surprisingly complete holiday destination. You will find all the facilities and ingredients for a perfect holiday at sea. You come to us on holiday the way you want. There is plenty of choice for young and old. The pitches are spacious, the rental accommodations luxurious, the swimming pools heated, the location ...
Beach distance: ±3,8 km.
honden allowed after consultation.
Camping Domein Kindervreugde
Langgeleedstraat 1/101, Adinkerke
tel. +32 584 115 87
web.
Website
Camping Ter Hoeve
Duinhoekstraat 103, De Panne
tel. +32 584 123 76
web.
Website