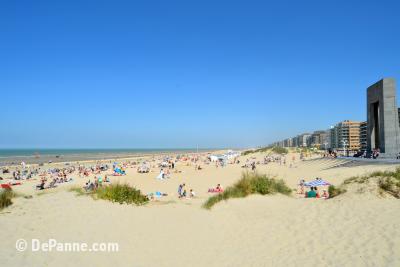 De Panne, the most south-westerly seaside resort on the Belgian coast, has everything to offer for an unforgettable holiday. With its expansive beaches, beautiful nature, rich history, and diverse recreational opportunities, De Panne is an ideal destination for families, nature lovers, culture enthusiasts, and sports enthusiasts alike.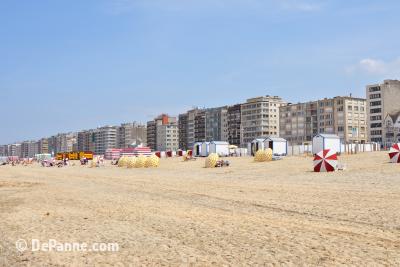 Beaches and dunes
De Panne is known for its wide sandy beaches, stretching for nearly 7 kilometres. It is an excellent location for sunbathing, swimming, beach walks, and practising various water sports, such as kite surfing, sailing, and sand yachting.
Behind the beach lies an extensive dune area, the largest on the Belgian coast. The Hoge Blekker, Belgium's highest dune, is located in this area, as is the Westhoek nature reserve. This 565-hectare reserve is a paradise for walkers and nature lovers, offering a unique variety of fauna and flora.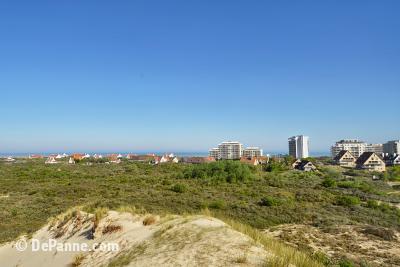 Attractions and sights
De Panne boasts a rich history and culture worth discovering. The charming town centre is known for its typical cottages and modernist architecture from the early 20th century, particularly in the Dumont district. This historic neighbourhood, named after architect Albert Dumont, is protected as a townscape and offers an atmospheric walk along picturesque villas and green avenues.
De Panne is also known for its link to King Leopold I, Belgium's first king, who landed here in 1831. A statue on the seafront commemorates this historic event.
For families with children, De Panne is a true paradise, with a wide range of activities and attractions. Plopsaland De Panne, a popular theme park with over 50 attractions and shows, is one of the town's biggest draws. In addition, there is the educational Plopsaqua water park, where children can enjoy water slides, white-water courses, and swimming pools.