Statue King Leopold I - Monument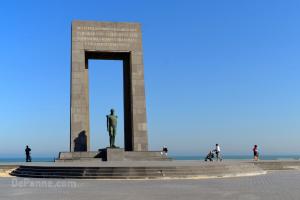 It was the 17th of July 1831 on the beach of De Panne when king Leopold I set foot on Belgium soil for the first time. A monumental statue reminds one of that time.
Furthermore Statue King Leopold I is near the following sights: Royal Sand Yacht Club (±350 m), Scharbiellie culture house (±850 m), De Westhoek (±1,2 km), Nature reserve De Westhoek (±1,5 km) & Museum Paul Delvaux (±2,2 km).
For information:
Zeedijk, De Panne