Abbey Museum Ten Duinen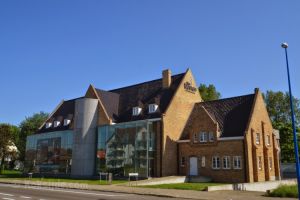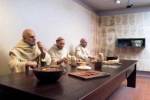 Experience the rich history of the medieval Cistercian abbey at the Abbey Museum Ten Duinen in Koksijde, Belgium. This museum is a fascinating destination for anyone interested in medieval history, art, and culture.
What to Expect at the Abbey Museum Ten Duinen?
Archaeological Site: Discover the remains of the Cistercian abbey dating back to the 12th century. The ruins provide a unique insight into monastic life in the Middle Ages and offer an impressive view of the original size and structure.
Highlights: The museum features a modern and interactive exhibition that brings daily life in the abbey to life. Some highlights of the Abbey Museum Ten Duinen include:
- 3D Reconstructions: Experience the abbey as it appeared in the Middle Ages thanks to impressive 3D reconstructions.
- Original tombstones and sculptures from the Middle Ages.
- Beautiful monastery garden, where visitors can enjoy the tranquility and beauty of nature.
- Model providing a detailed picture of what the abbey looked like in the Middle Ages.
Art and Artifacts: Admire a collection of art, manuscripts, and religious objects that reflect the rich history of the abbey. The beautifully preserved items and religious relics showcase the spiritual and artistic life of the community.

The Rich History of the Cistercian Abbey
The Abbey Museum Ten Duinen is an ideal destination for a cultural and educational outing where visitors can explore the fascinating world of the Middle Ages.
Furthermore Abbey Museum Ten Duinen is near the following sights: Museum Paul Delvaux (±1,4 km), Manege Ter Duinen (±2,9 km), The Scharbiellie culture house (±2,9 km), Nature reserve De Westhoek (±3,0 km) & Plopsaqua (±3,4 km).
For information:
Koninklijke Prinslaan 8, Koksijde
web.
Website