LAZEF Strandzeilen - Sport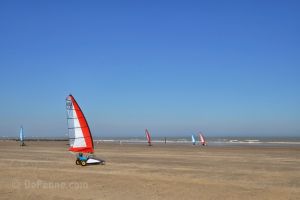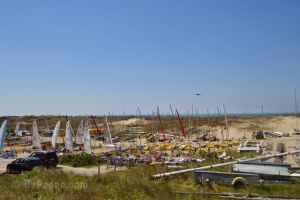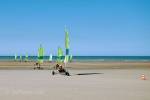 Beach sailing, whereby professionals can reach a speed of 125 km/h. You can try this yourself at beach sailing school in De Panne. Because of the 425 meter wide beach without wave breakers, the Panne is the perfect place to do this.
The local beach sailing club 'LAZEF' in De Panne offers the possibility of beach sailing trainings from March until December, for 6 or more persons. This can be done by persons with an age of 14 or more. Twenty beach sailing wagons can be used at once. If the wind is strong enough, the guests can sail in pairs.
Furthermore LAZEF Strandzeilen is near the following sights: Statue King Leopold I (±350 m), The Scharbiellie culture house (±1,1 km), Nature reserve De Westhoek (±1,6 km), Plopsaqua (±2,3 km) & Bowl Inn De Panne (±2,4 km).
For information:
Dynastielaan 20, De Panne
tel. +32 584 157 47
web.
Website
Location