Hotel Cajou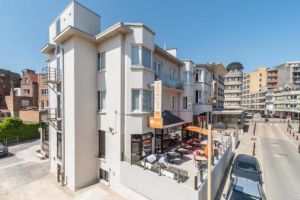 Hotel Cajou is centrally located in De Panne, but in quiet surroundings. Enjoy the summer terrace on a sunny day and walk to the beach which is only 50 metres away. The hotel rooms of Hotel Cajou are equipped with a private bathroom.
For information and reservation
Search & Book
Nieuwpoortlaan 42, La Panne
web.
More information